Why Brazilian Wax & Wenkbrauw?
Because Brazilian Wax & Wenkbrouw is the only salon in Het Gooi where you'll get familiar to Brazilian waxing in a very pleasant way and you'll be nicely treated by an official certified professional.
Centrally located in Hilversum, our salon is easily accessible to everyone. From Laren, Blaricum, Huizen, Baarn, Soest or Kortenhoef it will take you only fifteen minutes to get to home-located studio.
Our professional, Jane dos Reis, is a qualified professional for both men and women and is certified by the Instituto Embelleze in Sao Paulo, a long renowned institution in Brazil. She is trained intensively to wax either people who want to have a smooth bikini line or the ones with excessive hair growth, both in a relaxed manner. She works in a simple but efficient way and expect no blah blah. Just relax and enjoy the waxing with high quality products in our cozy little studio. Our products are as natural as possible and therefore we are "The Original Organic"!
IS BRAZILIAN WAX FOR EVERYBODY?
Yes, Brazilian waxing is for everybody no matter what type of skin you have, be it normal or sensitive. We do have the suitable type of wax for the each type of skin, for a beautiful bikini line, for the armpits or for the legs. Our method is efficient, relaxing and painless and suitable for sun lovers, athletes or people who wax for hygienic reasons. Everybody is welcome in our salon. If you, however, has sensitive skin or a skin condition, we advise you to consult a dermatologist.
What is Brazilian Wax? A Brazilian wax is a modern method to get rid of pubic hair. Some find this awkward and therefore prefer a bikini wax, which only removes the pubic hair around the bikini line regular. So you'll be ready for the beach but with a bit of pubic hair. In addition to the Brazilian and bikini wax we offer other ways of waxing. Take a look at the menu.
OUR POPULAR TREATMENTS

The classical bikini waxing is one of the most popular treatments chosen either by ladies or by gents. Sportive people and people love to sunbath or just for people who want to look good. Take a look at the waxing menu

The original Brazilian like it's been developed as art. The complete pubic region is waxed with our high quality waxing. This happens in a very relaxed manner. Take a look at the waxing menu
Thighs and lower legs can be combined in one treatment and will give you smooth legs. This is a quick treatment with a beautiful result. Take a look at the waxing menu
Our Waxexpert
Jane Silva dos Reis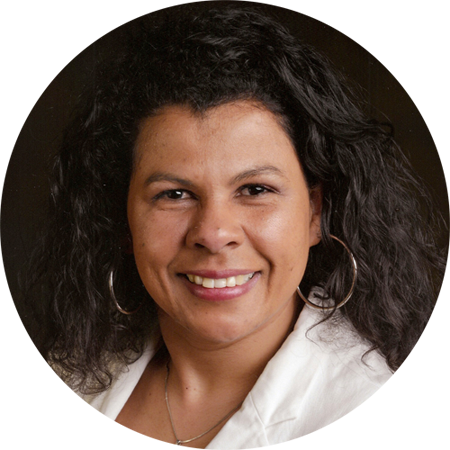 Jane has been an official ladies and gents waxing professional since 2012. She is certified by the Instituto Embelleze in São Paulo, Brazil. She was the only one in her group who managed to complete her studies within 1,5 months while it's normally done in one year. "I've been waxing for about 10 years but wanted to complete this course in Brazil to catch up with the latest technique. This course has helped improve my knowledge on how to wax in a more hygienic and smoother way.
Come and try it. Make an appointment."